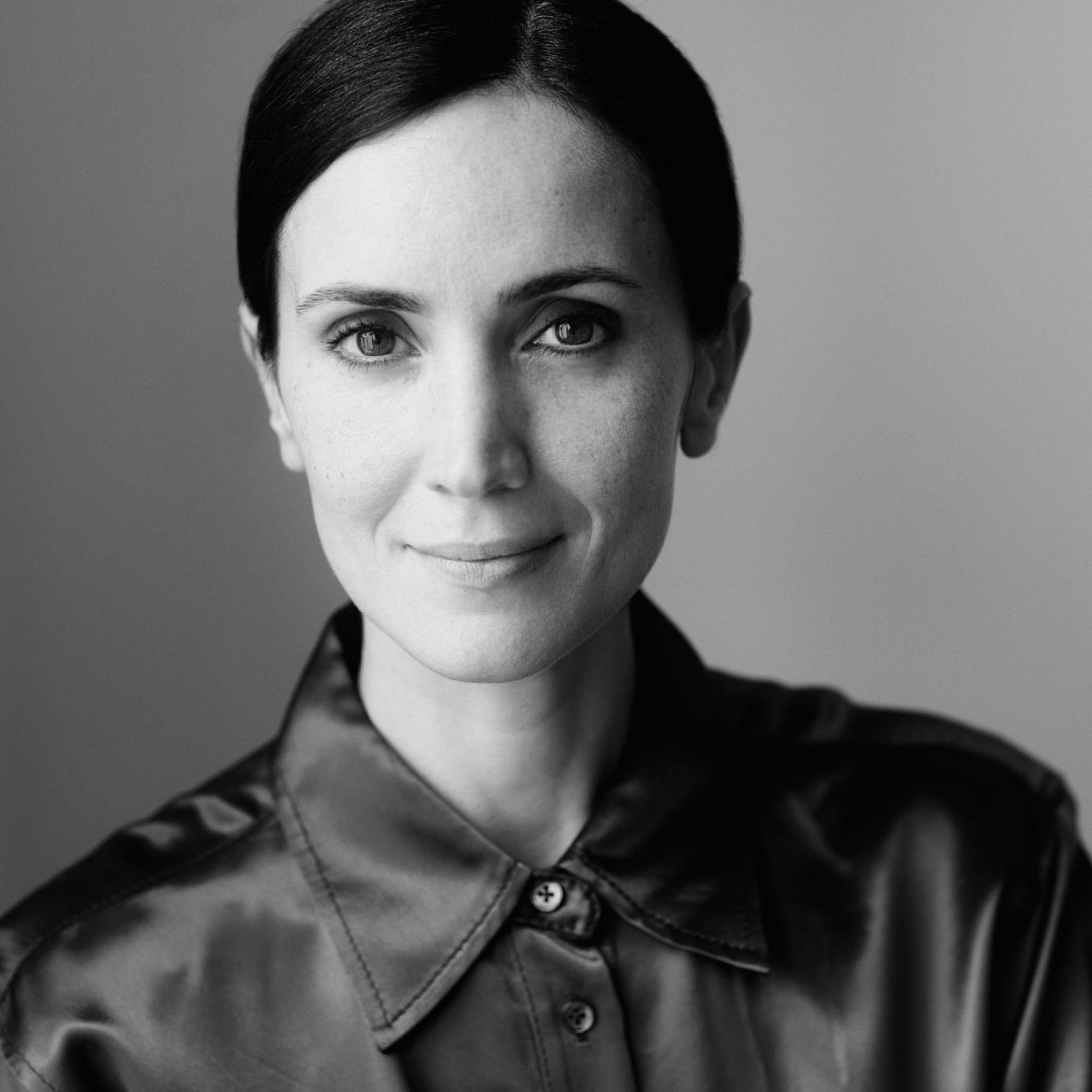 Nur El Shami (Chair)
Chief Operations Officer, Grey New York
Nur is the Chief Operations Officer of Grey New York where her focus is on building a strong yet nimble operational foundation that will enable people to do their best work, and creates space for the kind of diverse, equitable, and inclusive culture needed to fuel innovation.
Pior to Grey, Nur held the role of COO at WaitWhat, an award-winning media invention company that builds premium IP. Prior to that, she spent 5 years at The New York Times, leading the transformation of the digital branded content division, T Brand Studios, along with the business transformation of the global Advertising division. Long before entering the creative and media business, Nur began her career in the fashion industry, holding various positions in marketing and production at labels in Milan, Paris, and London before founding her own boutique fine-art platform in London with a mission to support and promote emerging artists via alternative patronage models. She later moved to New York to begin consulting for brands in the arts and luxury industry and producing cultural events. Nur has been a part of the Scholarship Plus family since 2019.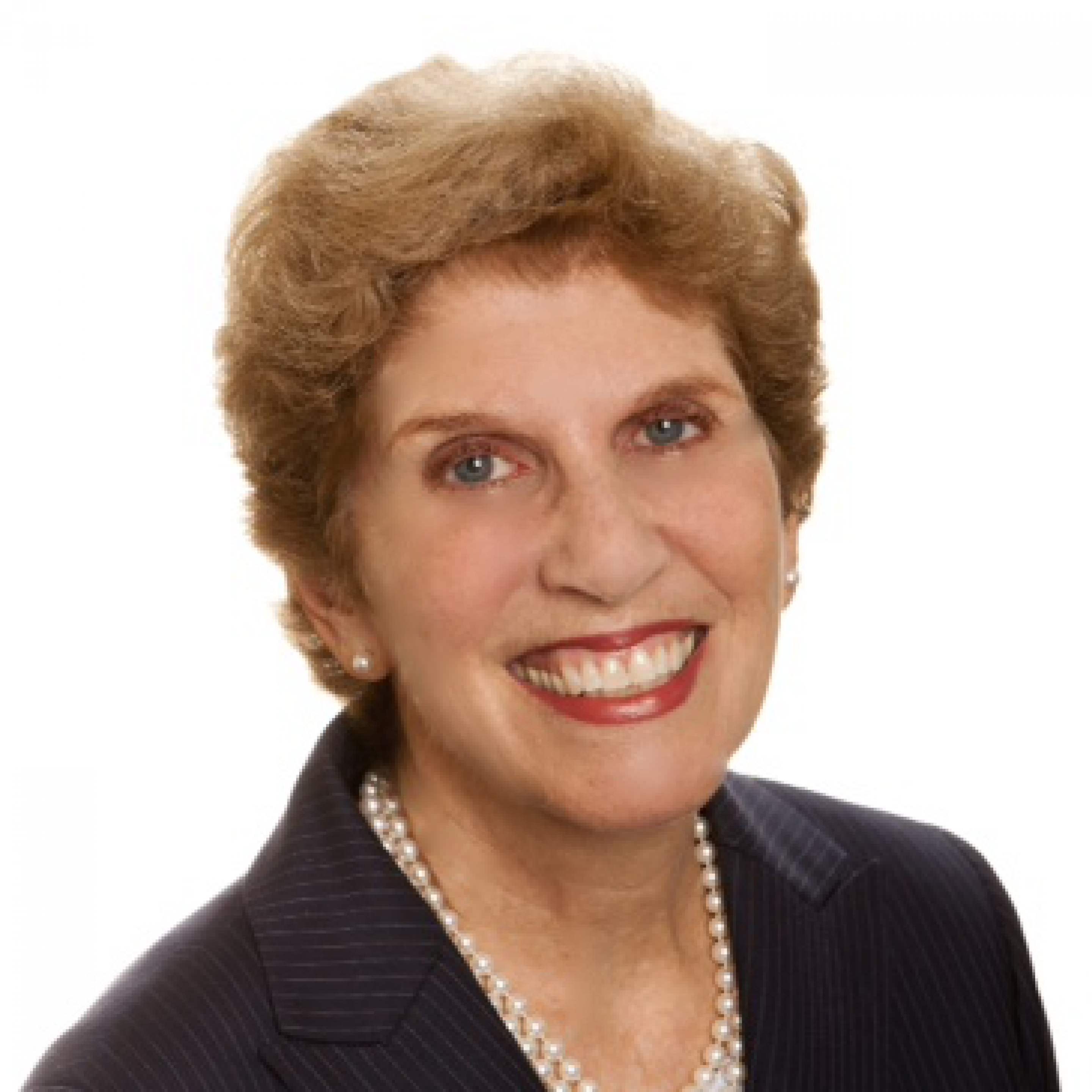 Diane Blum
Nonprofit consultant and former Nonprofit Executive
Diane Blum is a consultant for nonprofit health and social service organizations with expertise in program development, fundraising, and nonprofit management. Through 2013, she served as chief executive officer of the Lymphoma Research Foundation. Previously, for twenty years, Diane was executive director of CancerCare, a national nonprofit support organization for people with all cancers. Diane is a founder of National Breast Cancer Awareness Month, and for 12 years, served as editor-in-chief of Cancer.net. Diane's awards include the Lifetime Achievement Award from the Board of Sponsors of National Breast Cancer Awareness Month, the Special Recognition Award from the National Coalition for Cancer Survivorship, the Republic Bank Breast Cancer Research Award, the ASCO Special Recognition Award and the ASCO Partners in Progress Award. Diane received a bachelor's degree from the University of Rochester and a master's degree from the School of Social Welfare at the University of Buffalo.
Elicia Felix-Hughey
Senior Vice President of Global People Experience, Sony Music Publishing
Elicia Felix-Hughey is Senior Vice President of Global People Experience at Sony Music Publishing, where she is responsible for leading and developing strategic people initiatives for the company's global business.
At SMP, Elicia is laser-focused on affecting positive, sustainable change and continuing to shift the company's culture. Since starting in 2019, her key areas of focus have been diversity in all its forms, inclusive leadership, equity, and the overall development of SMP's employees. In 2020, she was honored in Billboard Magazine's Power 100 List and Billboard's Women in Music, as she played a critical role in driving gender and race equity by doubling the representation of women and people of color at the leadership level. More recently, Elicia was featured as a Champion for Change in Variety Magazine's 2022 Inclusion Impact Report.
Elicia has spent 20+ years in Human Resources at entertainment, music and media companies like The Octave Music Group (parent company of TouchTunes and PlayNetwork), EMI Music Publishing (now part of Sony/ATV Music Publishing), The Harry Fox Agency (HFA), RykoDisc and Palm Pictures. Elicia has an MBA from The Carey Business School at Johns Hopkins University, a Bachelor of Business Administration in HR Management.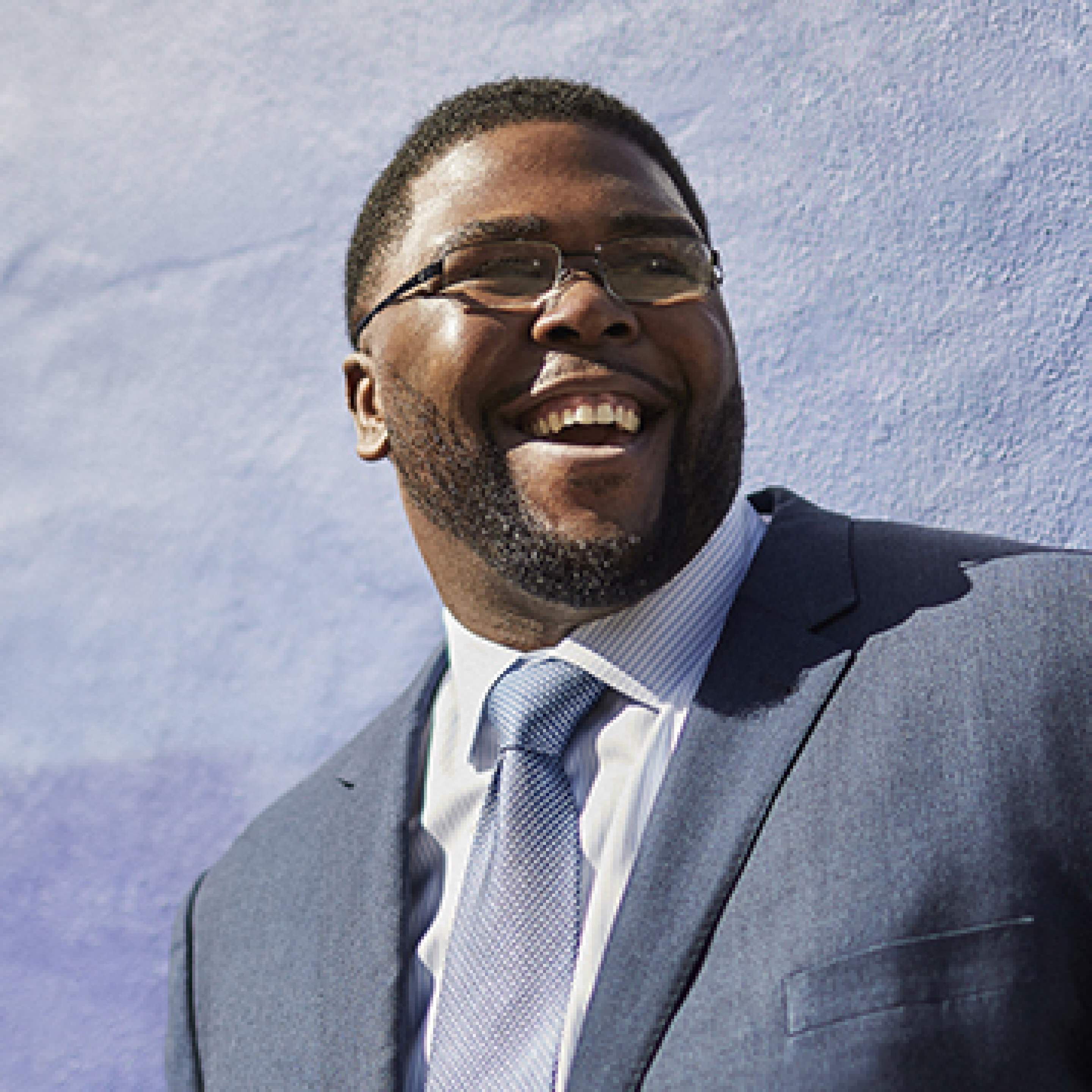 Anthony A. Jack, Ambassador and Emeritus Board Member
Junior Fellow, Harvard Society of Fellows Assistant Professor, Harvard Graduate School of Education Shutzer Assistant Professor, Radcliffe Institute for Advanced Study Harvard University
Tony Jack (Ph.D., Harvard University, 2016) is a Junior Fellow at the Harvard Society of Fellows and Asst. Prof. of Education at the Harvard Graduate School of Education. He holds the Shutzer Assistant Professorship at the Radcliffe Institute for Advanced Study. His research documents the overlooked diversity among lower-income undergraduates: the Doubly Disadvantaged—those who enter college from local, typically distressed public high schools—and Privileged Poor—those who do so from boarding, day, and preparatory high schools. His acclaimed book, The Privileged Poor: How Elite Colleges Are Failing Poor Students, was published in March 2019.
aura Wilson is the founder and former CEO of WilsonPrep, a premier tutoring agency. Currently, she consults with school districts and educators, oversees WilsonPrep's online educational platform, and teaches test prep classes to underserved students. She has written numerous books; The Guide to Grammar is her most recent. At this time, she is busy working on a high school reading and writing workbook. In 2011, Laura founded Graph It Forward Today, a non-profit organization that donates graphing calculators and free test prep to students and schools in need. Laura has served on various educational boards, including the Horace Greeley Scholarship Foundation, Chappaqua Summer Scholarship Program, and Lincoln High School Academy of Finance. Laura received her MA from Teachers College, Columbia University.\\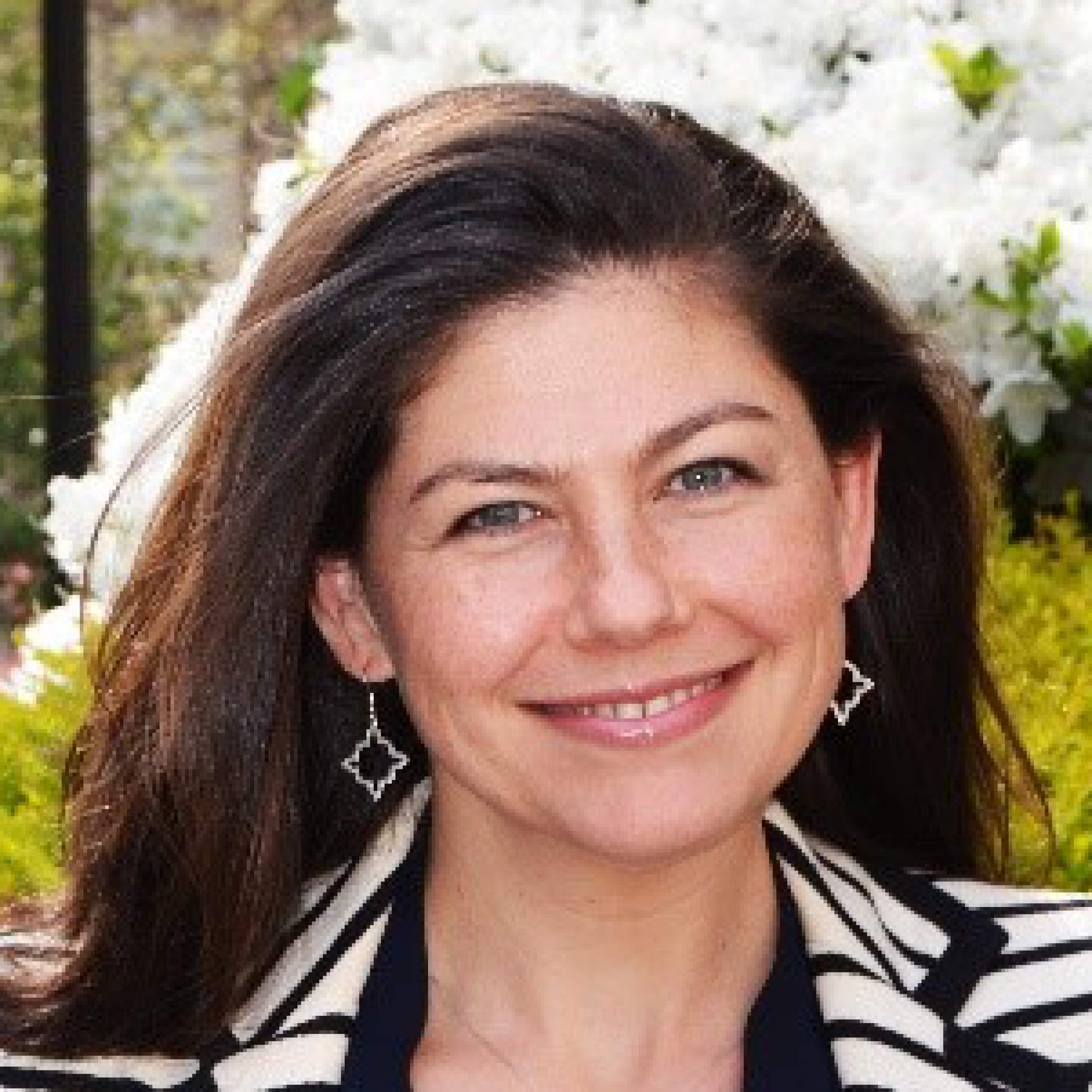 Cecila Manzolillo
Director of Citi Global Wealth Investments
Cecilia Manzolillo is a Director in Citi Global Wealth Investments, based in New York, leading Markets Sales coverage in North America. Prior to joining Citi, Cecilia spent several years in higher education working across several strategic roles at Columbia Business School. At CBS, she led the MBA career management for students entering financial services, real estate, energy and impact investing areas and developed a role new to universities that she occupied in her final year, Director of Career Diversity Initiatives. In this role, she advised companies on successful hiring and retaining of diverse talent and advised students and young professionals on their career management journeys. Cecilia continues to be a frequent guest lecturer in the MBA derivatives class and mentors former students.
Prior to joining Columbia, Cecilia spent over a decade at Merrill Lynch and Goldman Sachs implementing investment solutions for institutional and private clients across asset classes. As part of the Markets Solutions Group in Goldman Sachs' Investment Management Division, Cecilia worked closely with family offices and UHNW clients in the US and in LATAM on investment and hedging strategies using equity derivatives. At Merrill Lynch, Cecilia led the LATAM FX and commodity business for the wealth management channel and was responsible for the issuance of structured notes as well as derivative-based hedging. Cecilia holds a Bachelor of Arts in Economics from the University of Texas at Austin, an MBA from the UCLA Anderson School of Management and holds FINRA licenses series 7 and 66.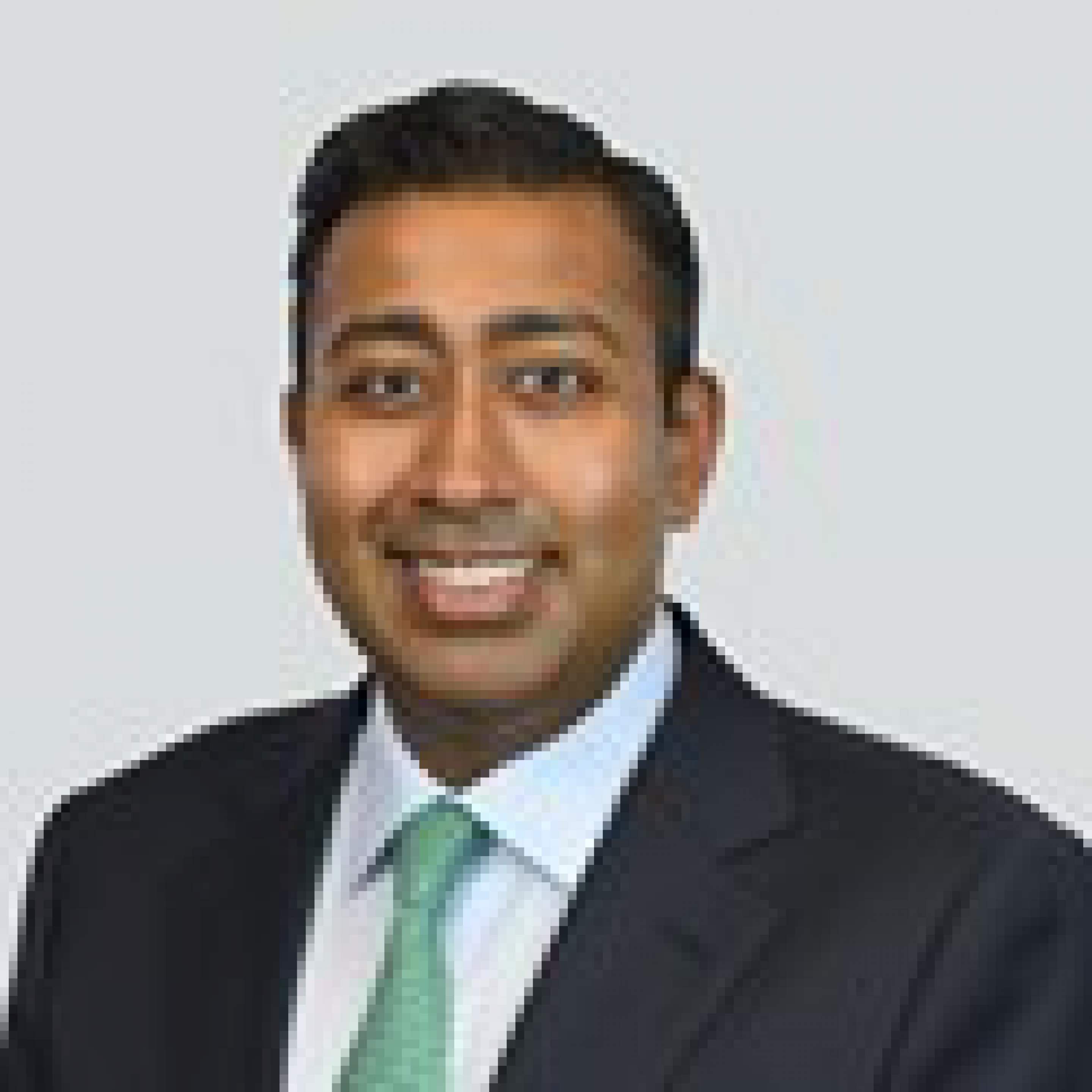 Vikram Nidamaluri
Director, Lazard
Vikram Nidamaluri is a Director and member of the Telecommunications, Media & Entertainment group at Lazard. He has significant investment banking experience in mergers & acquisitions and capital markets transactions across a wide variety of sectors. Vikram has executed a number of transactions for both public and private clients, including mergers, acquisitions, joint ventures, divestitures, debt and equity financings.
Prior to joining Lazard, Vikram worked in the Technology, Media & Telecommunications and M&A groups at Bank of America Merrill Lynch and Barclays Capital.
Vikram holds a Master of Business Administration degree with distinction from The Stephen M. Ross School of Business at the University of Michigan and a Bachelor of Arts in Economics from the University of Chicago.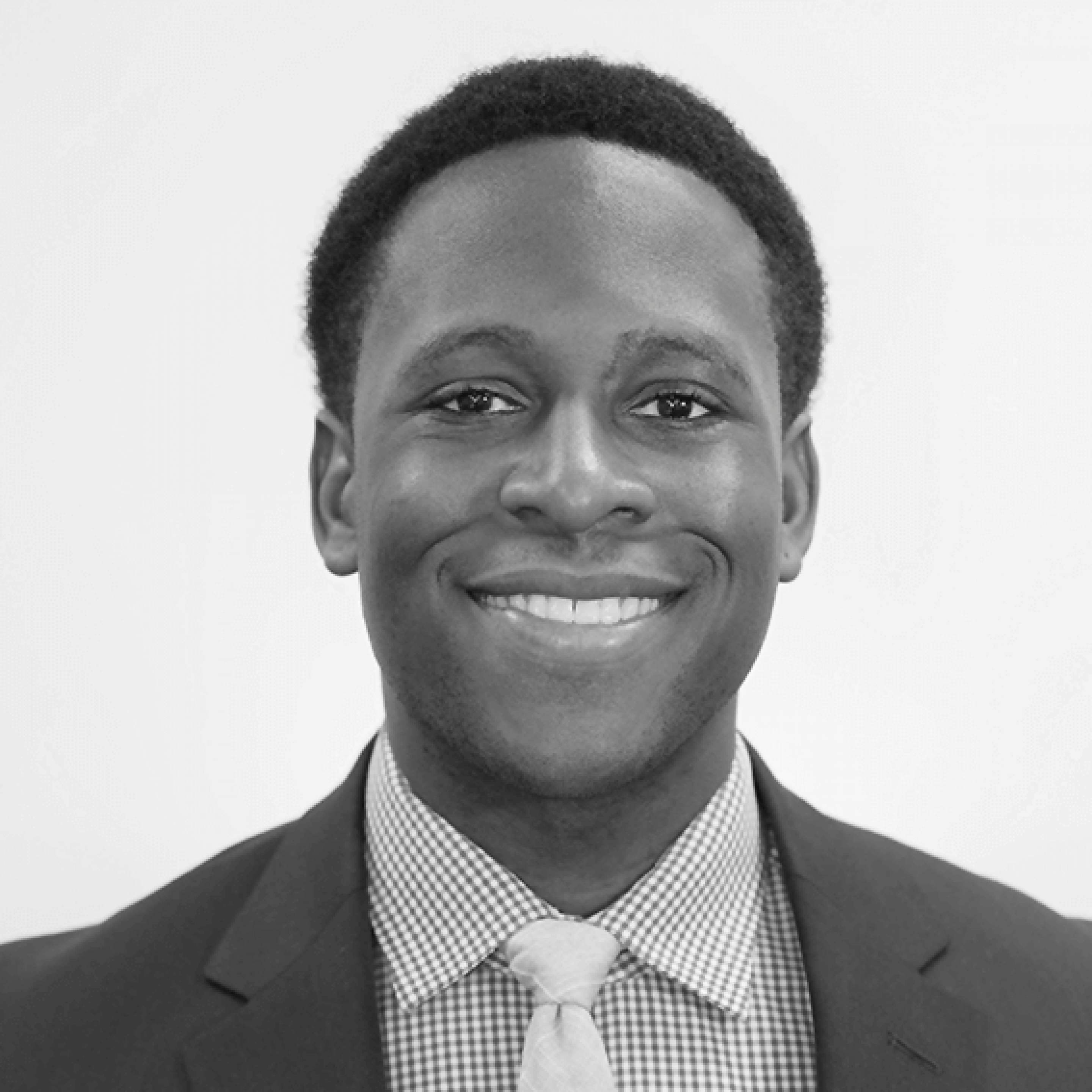 Jayson Jones, LMSW
Director of Learning Design and Innovation at NYU McSilver Institute for Poverty Policy and Research.
Jayson Jones, LMSW is the Director of Learning Design and Innovation at the NYU McSilver Institute for Poverty Policy and Research.
Within this role, he develops and disseminates training for the Community Technical Assistance Center of New York (CTAC), serves as the Director of the Youth ACT Training and Technical Assistance Center (YTAC), and oversees the development of all self-paced learning initiatives through the CTAC Self-Learning Center. During his time at the McSilver Institute, he has had the pleasure of teaching several courses at the Silver School of Social Work, and also served as the creator and inaugural host of the Black Boys and Men: Changing the Narrative Podcast Series. In addition to training and technical assistance, he spent several years as a coordinator and school-lead for the Step-Up program. Prior to joining the McSilver Institute, Jayson served as a City Year Corps Member and with a number of New York based non-profit agencies addressing the social and emotional needs of children, young adults, and senior citizens. Jayson holds a BS in Human Development from Cornell University and an MSW from the Columbia School of Social Work.
Jayson has been a volunteer and mentor for Scholarship since day one and was a founding member of the Scholarship Plus Associate Board.
Anthony Ramos, Ambassador
Grammy-Winning, Golden Globe and Emmy Nominated actor and recording artist
Anthony Ramos is a Grammy®-winning, Golden Globe®  and Emmy® nominated actor and recording artist. He is also a proud and community-centered Brooklynite of Puerto Rican descent. While in high school, Anthony was awarded the Seinfeld Scholarship for college to pursue his artistic career and attend the American Musical and Dramatic Academy. Ramos is now known for inaugurating the dual roles of "John Laurens" and "Philip Hamilton" in the critically acclaimed, TONY Award-winning Broadway musical HAMILTON. 

Ramos also starred as "Usnavi" in Jon M. Chu's IN THE HEIGHTS, the film adaptation of Lin-Manuel Miranda's Tony Award-winning Musical. For his portrayal of "Usnavi" Ramos earned a Golden Globe nomination. Other work includes the Academy® Award-winning film A STAR IS BORN, Spike Lee's critically-acclaimed Netflix series SHE'S GOTTA HAVE IT and HBO's reimagining of the Emmy® Award-winning series IN TREATMENT opposite Uzo Aduba. He can soon be seen in Amblin's upcoming feature film, DISTANT, and he will lead the next installment of the TRANSFORMERS franchise from Paramount. Ramos recently wrapped Marvel's IRON HEART for Disney + and can be heard as Mr. Piranha in the hit Dreamworks animated feature, BAD GUYS.

Ramos is signed to Republic Records debuting his first album The Good & The Bad (2019) followed by his sophomore album, LOVE AND LIES (2021) which hailed by Rolling Stone as "an unabashedly steamy piece of R&B" and Billboard called "an atmospheric R&B late-night jam in the vein of The Weeknd." He is currently working on new music which is highly anticipated to be released in 2023.
.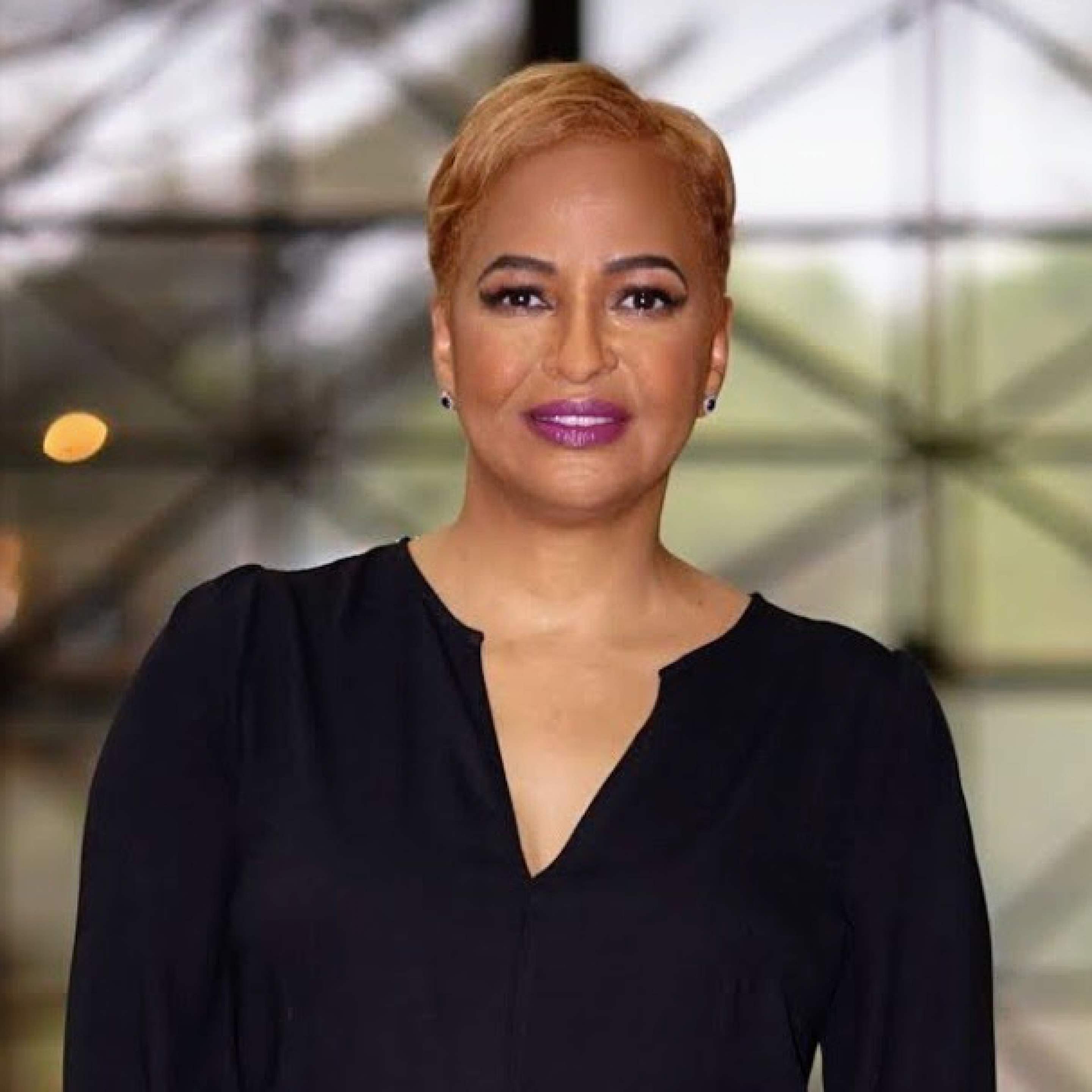 Lisa Robinson
Vice President of Community & Social Engagement, Downtown Music Holdings
Lisa Robinson is the Vice President of Community and Social Engagement at Downtown Music Holdings, a role that was created for her. In this role, Lisa brings a focus to volunteering initiatives, charitable giving and is deeply committed to initiatives focused on community and bringing diversity, equity, and inclusion to the workplace. She was a founding member of Downtown's first ERG, Black Power in Music (BPM) as well as President and Founder of Lisa's Living Room, an organization with a mission to educate, empower and promote conversation and change. She is also a member of Music Business Association's Scholarship committee and an active member of Zeta Phi Beta Sorority, Inc.
Lisa joined Downtown brand Songtrust in 2019 to establish and lead a team dedicated to the tracking and recovering of worldwide publishing revenue. Prior to joining Songtrust, Lisa led income tracking activities for BMG Rights Management as well as for the Harry Fox Agency (HFA), where she spearheaded the creation of the organization's first Income Tracking department. Lisa began her career in income tracking at EMI Music Publishing.
Lisa received her Bachelor of Science from the S.I. Newhouse School of Public Communications at Syracuse University.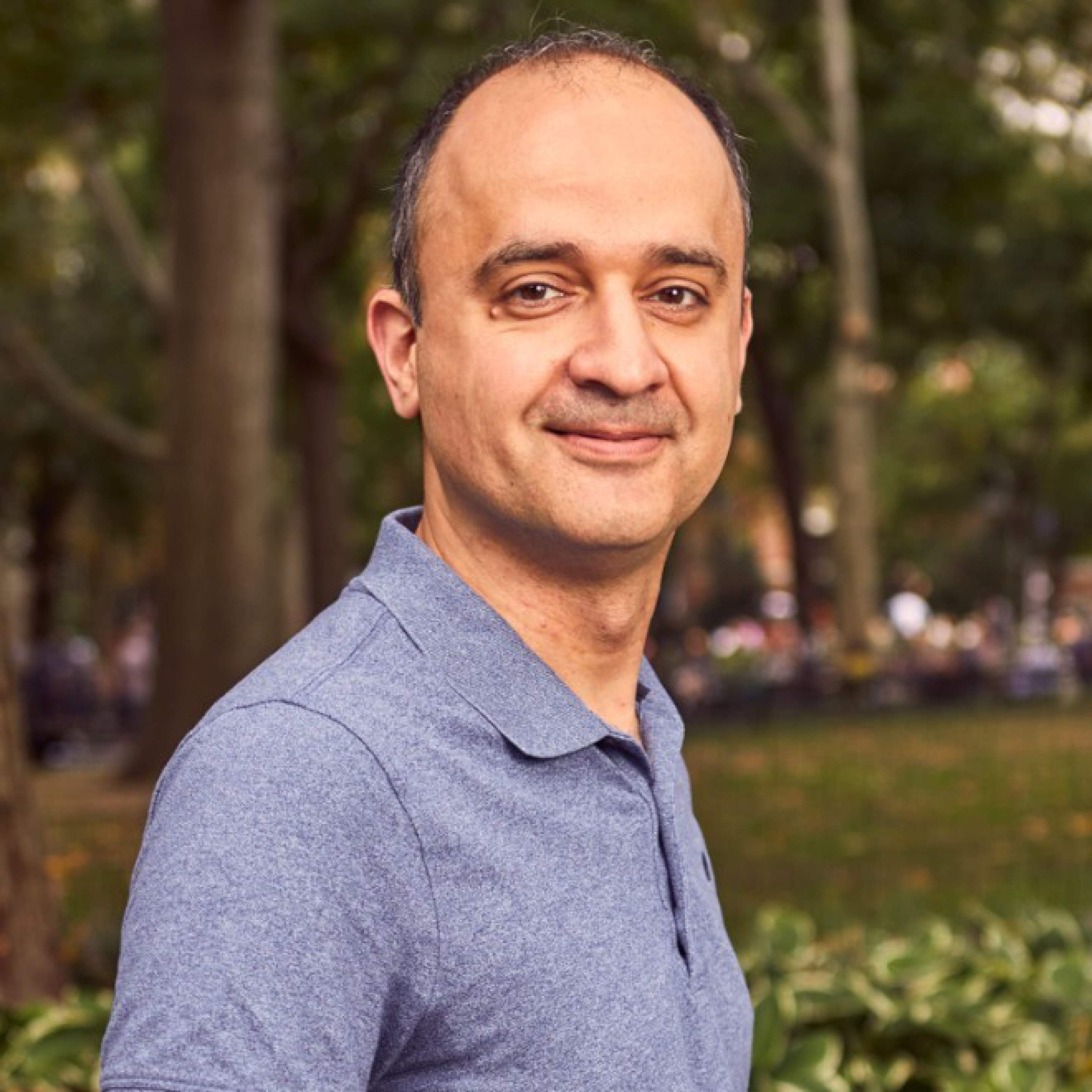 Kamyar Moud
Senior Director - ALM and Investment Strategy
Kamyar Moud has over 20 years of experience in the financial services industry specializing in quantitative risk modeling and investment management. Currently, Kam is the Senior Director of Asset Liability Management and Investment Strategy at New York Life Insurance. Kam and his team are responsible for the Net Investment Income projection models for invested assets in general accounts across all lines of business within New York Life Insurance portfolios.
Prior to New York Life Insurance, Kam led the enterprise-wide Risk Analytics Solutions globally at AIG. In his role, he led the design and deployment of enterprise-wide investment risk models and enhanced the analytical capability of AIG's Risk organization. Kam has led the deployment of various internal and vendor investment risk analytics systems and tools and successful digital transformation projects.
Kam holds three master of science degrees in Operation Research and Finance, Statistical Signal Processing and Information Theory, and a Bachelor of Science in Electrical Engineering. He is also an adjunct professor at Columbia University and has presented at international conferences and published in peer-reviewed scientific journals.
Isabel is a Product Manager at Facebook Reality Labs, which is evolving Virtual and Augmented Realities to be the next computing platform. She has worked with creators and app developers for 8+ years, at Facebook and Apple, and now leads product for the future of productivity developers. On the side, Isabel is invested in ensuring creativity and equality are part of the workplace of tomorrow, co-founding the company Trouble, Inc. to help women be themselves at work.Isabel is a Product Manager at Facebook Reality Labs, which is evolving Virtual and Augmented Realities to be the next computing platform. She has worked with creators and app developers for 8+ years, at Facebook and Apple, and now leads product for the future of productivity developers. On the side, Isabel is invested in ensuring creativity and equality are part of the workplace of tomorrow, co-founding the company Trouble, Inc. to help women be themselves at work.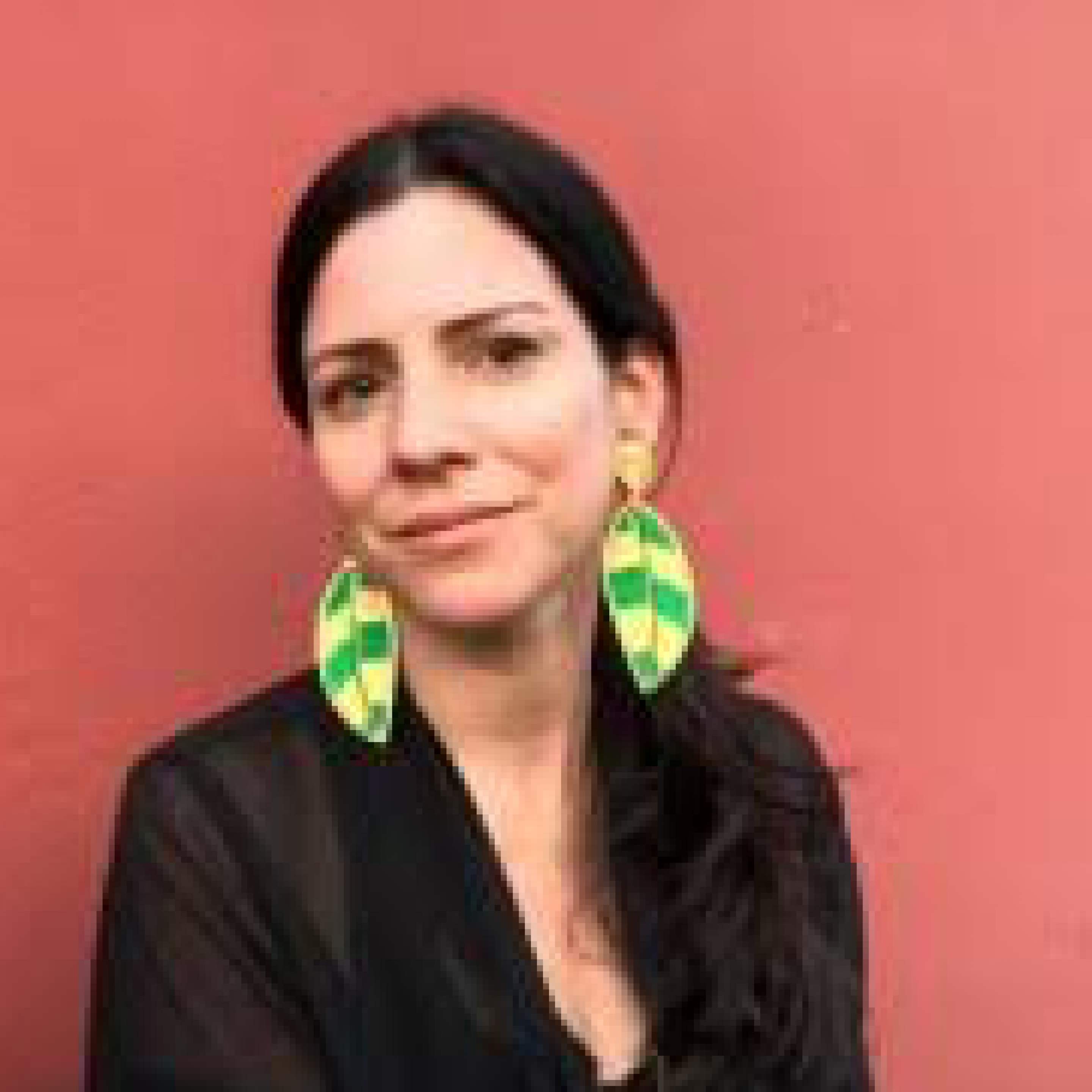 Coco Videla
Researcher and Storyteller, The Village
Coco is a researcher and storyteller. She's collaborated with creative agencies, documentarians and visionary clients for 17+ years as a thought leader on human insight and cultural trends.
In her role as global strategy director in agencies like Saatchi, Y&R and WPP, Coco led global repositioning and campaign development for a number of clients including Danone, P&G and Revlon. As a researcher she produces content for a number of clients including BNP Paribas, 3M, ULTA Beauty, Away Travel, and The Roosevelt Institute.
In 2013 she founded The Village, a collective of storytellers passionate about bringing conversations that matter to the forefront.